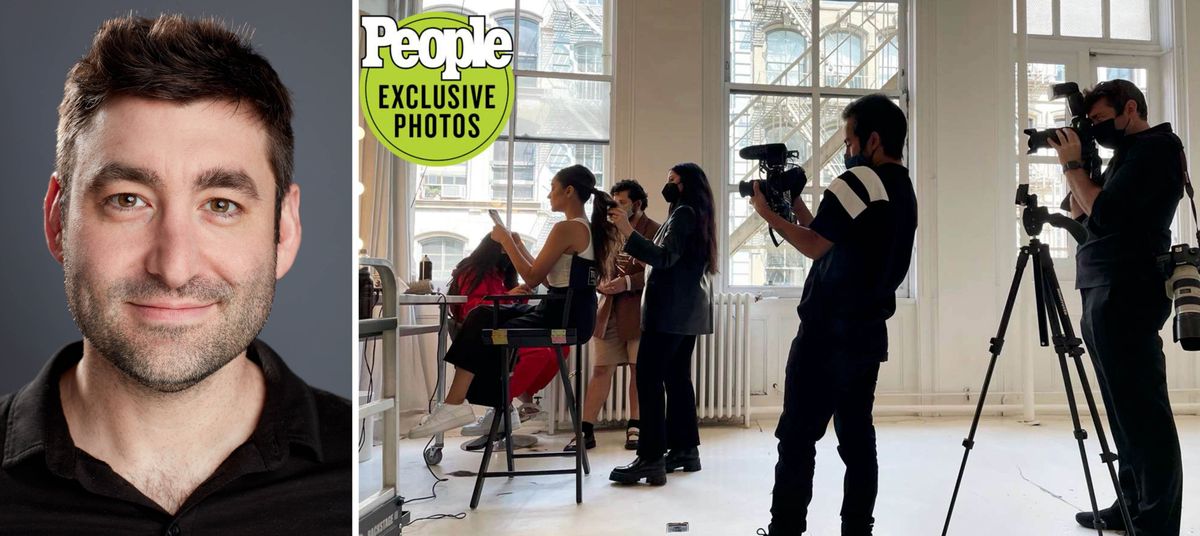 [Pictured above (far right): Behind the scenes on an assignment with actress, Shay Mitchell, at New York Fashion Week]
Jeff Schear is an award-winning commercial photographer, director, and producer with nearly 15 years of experience in the industry. Based out of Chicago, IL, he is the founder and owner of Jeff Schear Visuals, a full-service production company that specializes in creating high end photo and video content for marketing and advertising purposes.
Jeff has established himself as a go-to photographer for brands, executives, and celebrities who demand the best. With a keen eye for detail and a passion for capturing the essence of his subjects, he is known for his versatility and ability to work in high-pressure time sensitive environments, delivering outstanding results when it matters most.
Over the course of his career, he has had the privilege to work with some of the largest and most renowned companies, brands, and celebrity personalities in the world. Including Fortune 500 clients, global consumer packaged food brands, luxury designer fashion brands, and some of the biggest names in the entertainment industry.
In addition to his commercial work, Jeff also has a fine art travel photography brand named Art For Gratitude. Inspired by the need for gratitude and positivity during the pandemic, Jeff founded Art For Gratitude to help people find joy through travel and nature prints that evoke nostalgic memories and positive emotions. Each print is a timeless reminder of the moments that make life a cherished experience.
Whether he's shooting a high-profile ad campaign or creating a beautiful fine art print, Jeff Schear brings his skill, creativity, and professionalism to every project he undertakes.